Orangi Pi has recently introduced the Orangi Pi Zero 2W single-board computers. There are a couple of variants, with changing amount of RAM, maxing at 4 GB. The CPU is a 4 core Allwinner H618 Cortex-A53. The main board houses CPU, some system chips, antenna connector, micro-SD socket and 16 MB flash. There is also mini-HDMI socket as well as 2 USB-C sockets, one for power in and one for general peripherals. There is also handy 2 x 20 pin hole grid in the main board, and thank heavens they have not soldered the provided pin header in because it would actually more than double the height of the construction. They played this very smart. This does not happen often in electronics industry.
One side of the main board has a flat cable connection possibility to external daughter card housing IR receiver, RJ45 Ethernet, some buttons, 2 regular USB ports and audio jack. The board is incredibly thin. Everything in this design hints it will be a killer app for so-called "smart" TVs.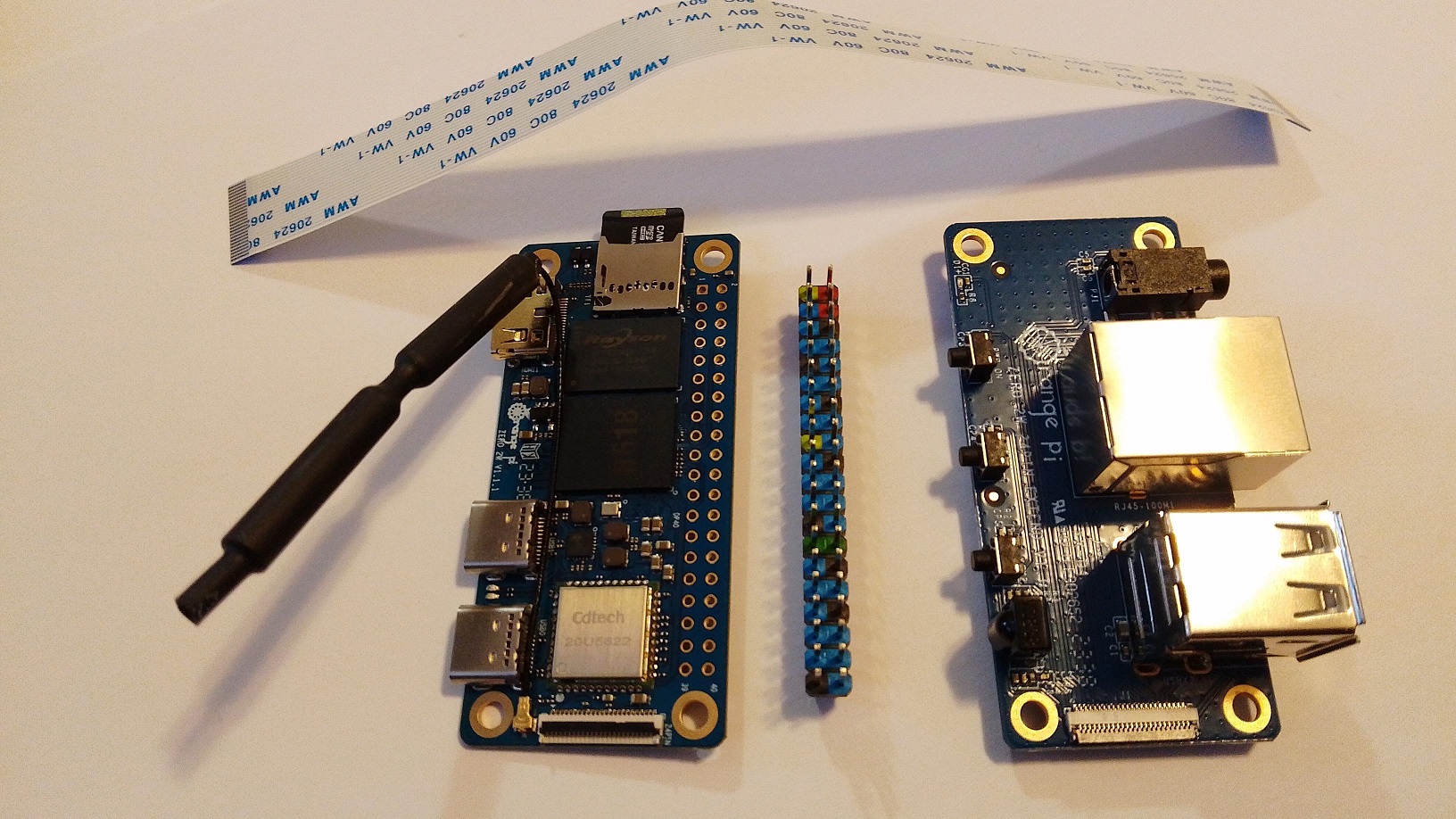 We took a short exploration tour of the product tour with the vendor-provided Debian Linux  (Note: Daughter card was NOT connected nor tested.) Read more below.