My earlier gateway box, the Lanner NCA-1010B decided to stop working, leaving everything as a messy chaos. I gobbled up my retired Zotac Zbox and hastily built a makeshift router.
A long term solution was however needed. I had heard good things from this no-bullshit-geeky Swiss company called PC Engines GmbH. They make a board called APU2E0, among other things. It is a AMD GX-412TC-based SOC product with 2 Intel i211AT NICs. And it does not have regular monitor connections. Instead, there is a DB9 serial port for installation purposes.
The board's sister version is pictured below for reference.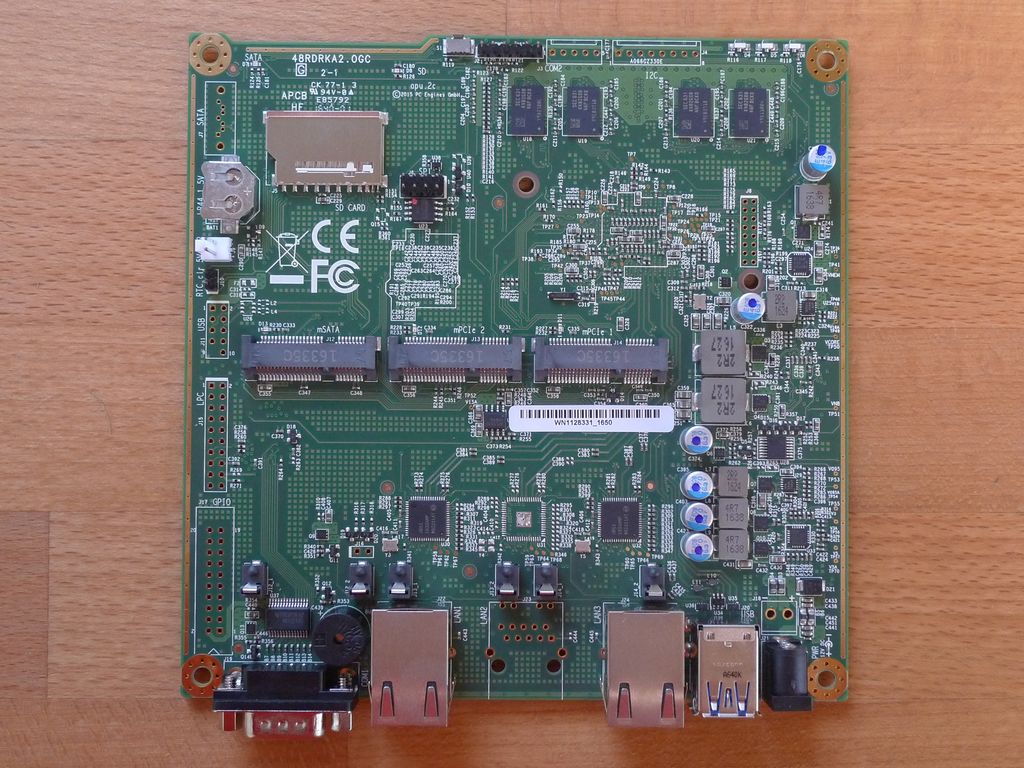 Continue reading "PC Engines APU2E0 – a tiny fanless server with Intel NICs"