Have you ever wondered if you could print from your Windows 10 machine to a CUPS printer on your local network? It might be actually quite easy. See this documentation about how I did it with my black & white Samsung SCX-3205 printer.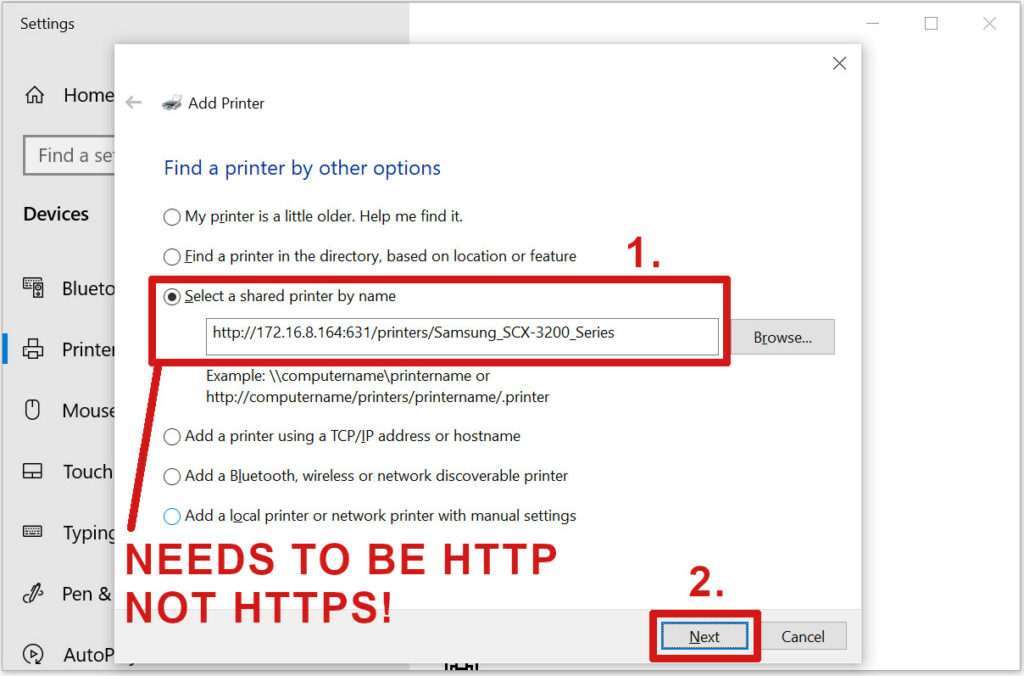 Checking CUPS configuration and access
Lets say you have somehow configured CUPS. In order for it to serve external computers, at least these settings should be present in /etc/cups/cupsd.conf:
Listen 0.0.0.0:631


# A bit more down...


# Old setting, comment out:
#<Location />
#  Order allow,deny
#</Location>

# New setting:
<Location />
  Allow all
</Location>
So here we made the CUPS root accessible externally. Restart cups for settings to take effect. Next, on your Windows 10 machine navigate to your cups host, for example http://172.16.8.164:631/printers . Click on the printer you have installed earlier: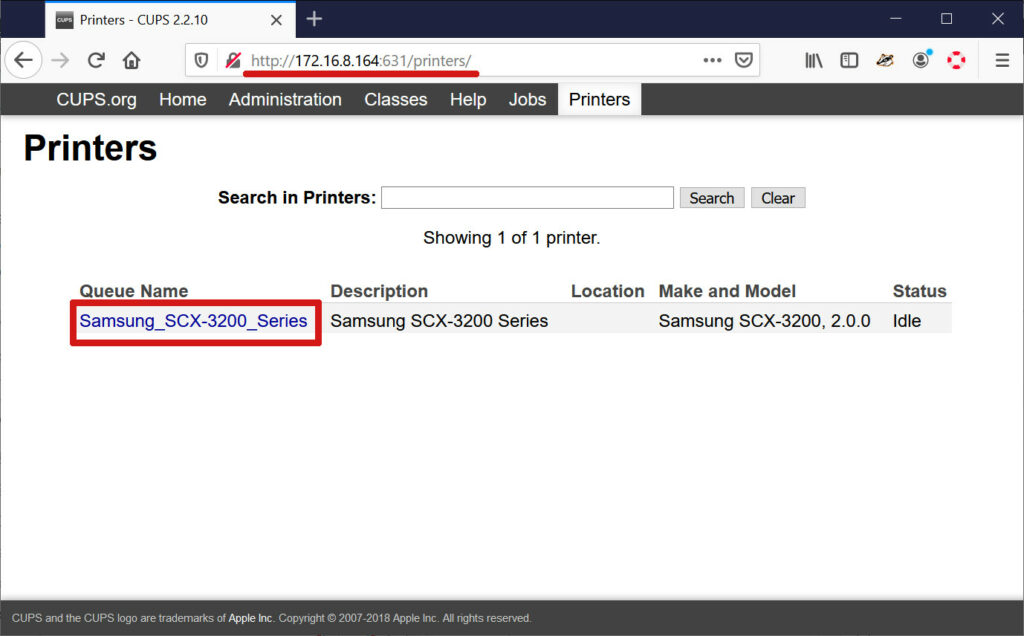 Next you get the printer page, for for example like this: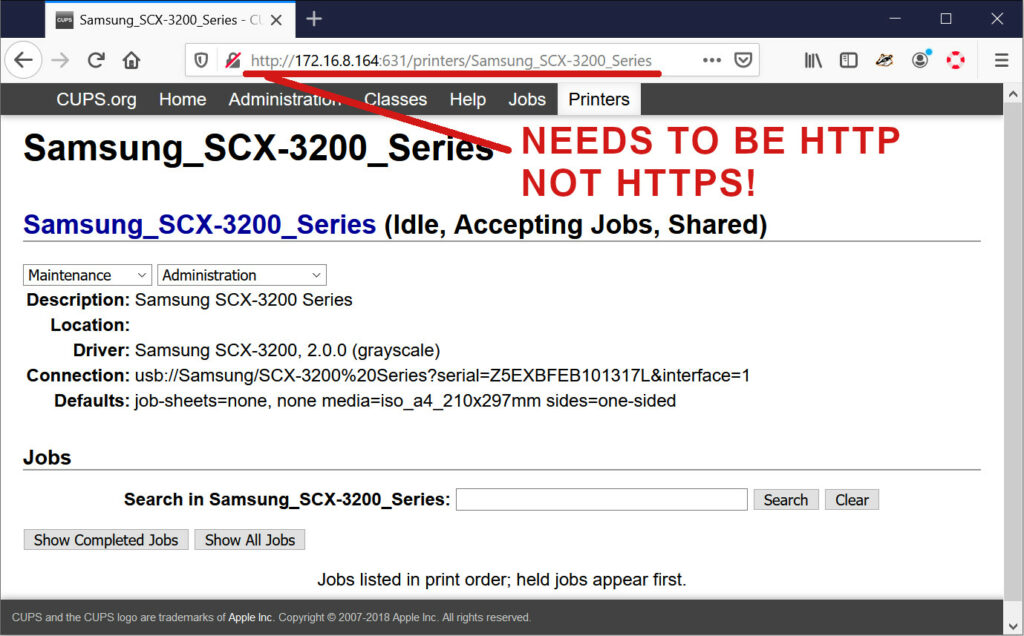 NOW ENSURE THAT THE URL IS HTTP! NOT HTTPS! And save the URL. My URL was http://172.16.8.164:631/printers/Samsung_SCX-3200_Series .
Adding the CUPS printer in Windows 10 with generic(ish) drivers
Next open the Printers setting: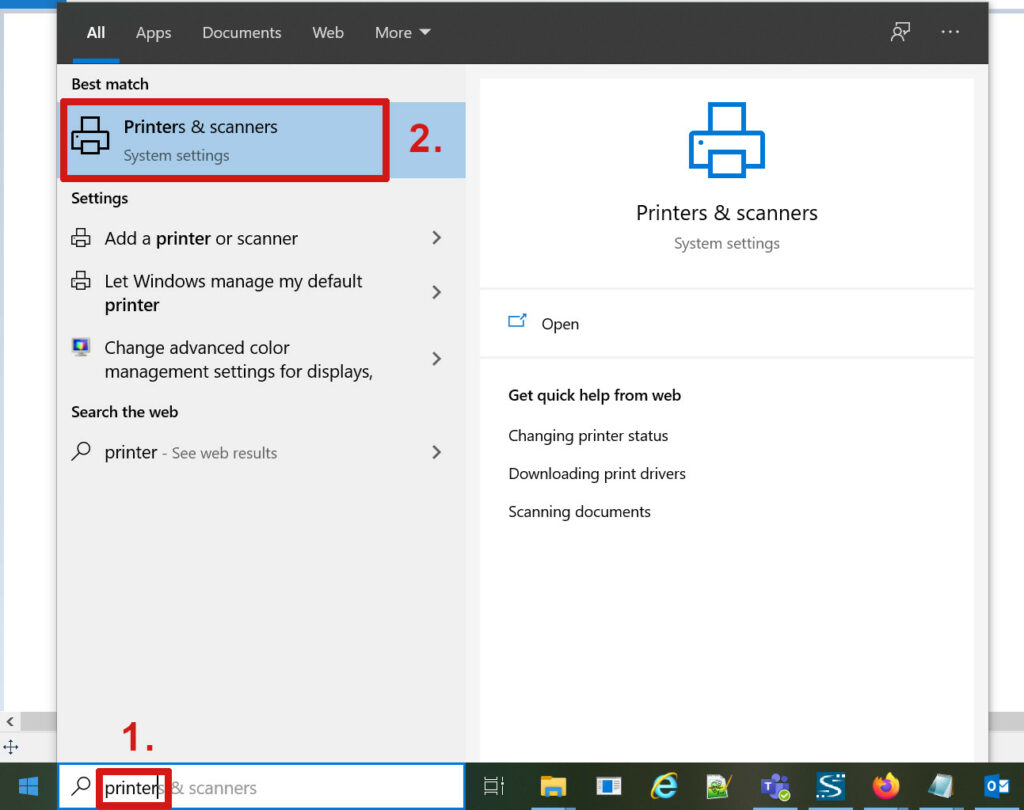 Click to add new printer…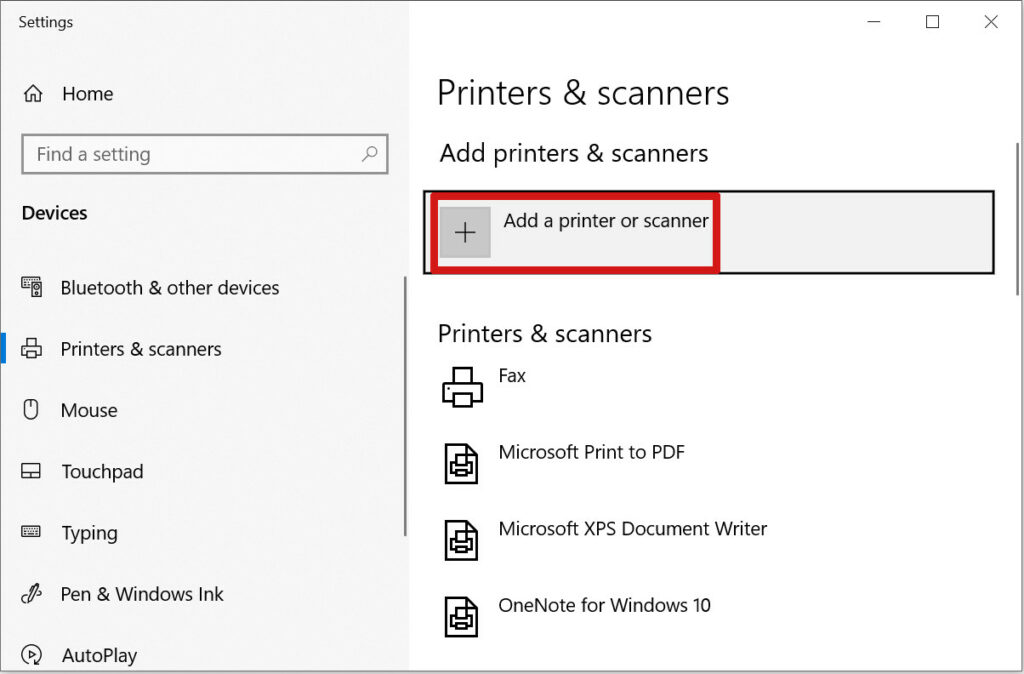 …and select that printer is not listed: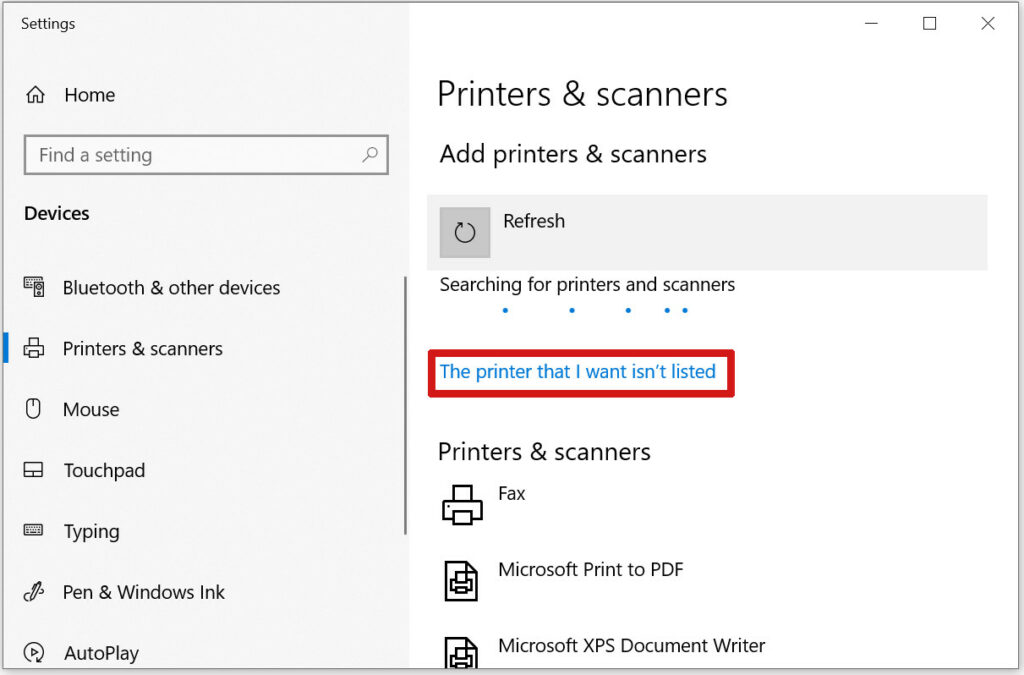 Allow UAC prompt: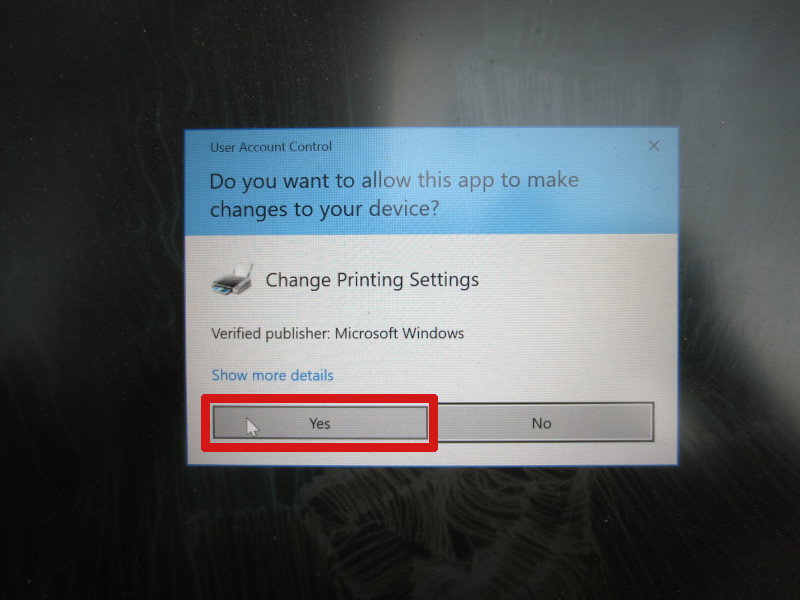 Now select the "Select a shared printer by name" option and write the URL you had earlier. For me it was http://172.16.8.164:631/printers/Samsung_SCX-3200_Series . Then select Next: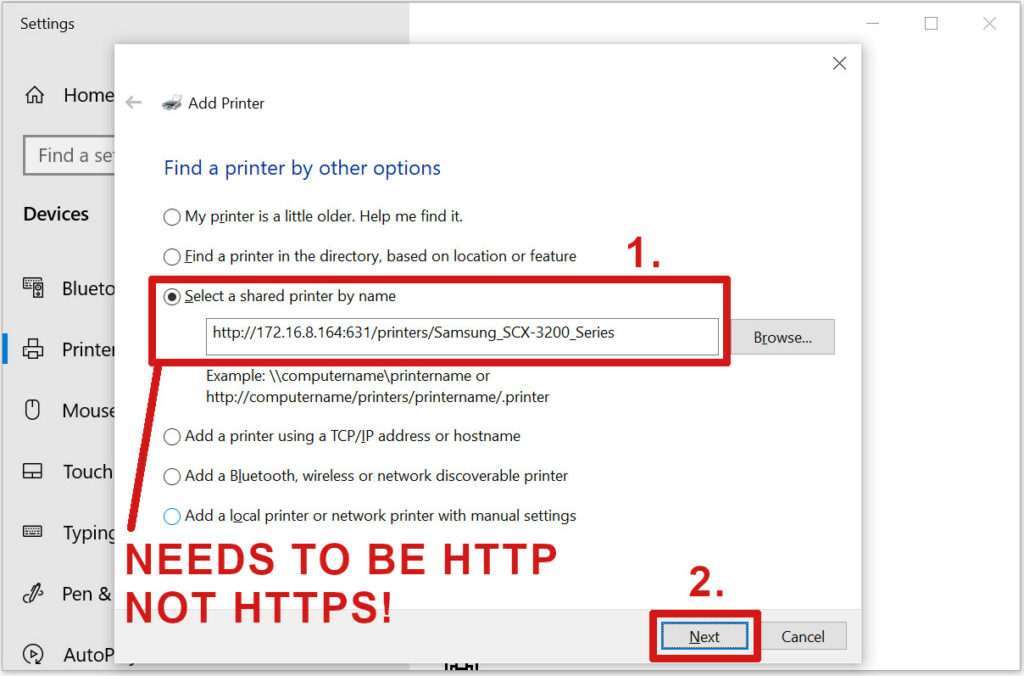 Now Windows asks about what driver to use. For my black & white printer the driver named "HP LaserJet 9000 PS Class Driver" seems to work with CUPS: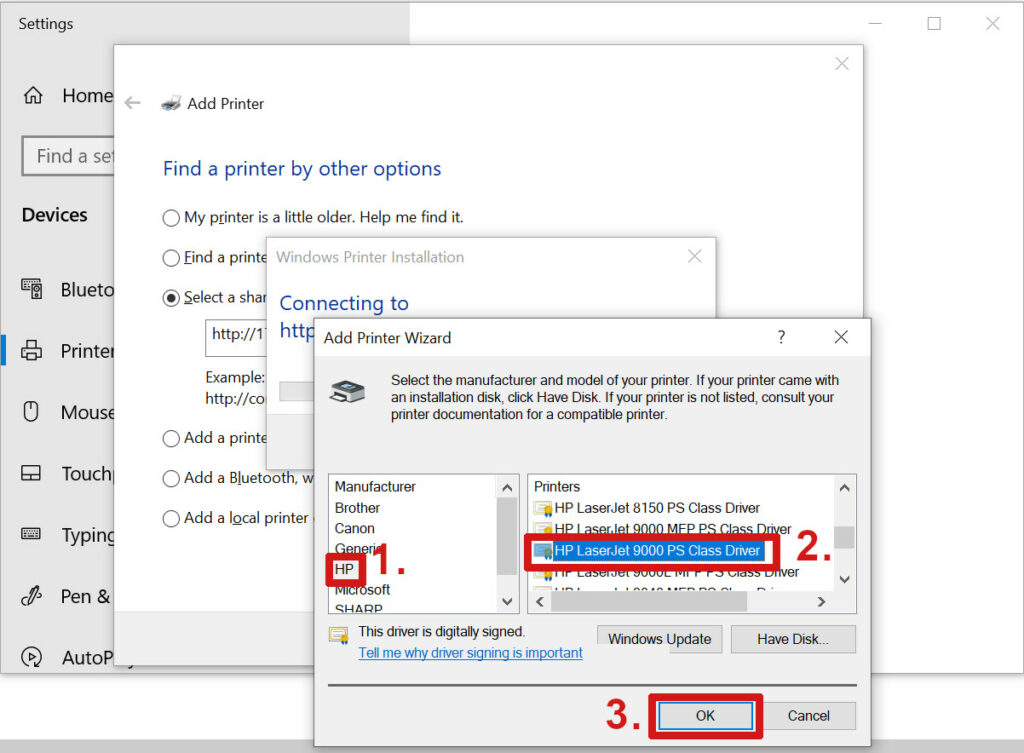 (For color printers, maybe something else is needed? Maybe "HP Color Laserjet 5500 PS Class Driver" ? But I have not tested this.)
Next you can print test page: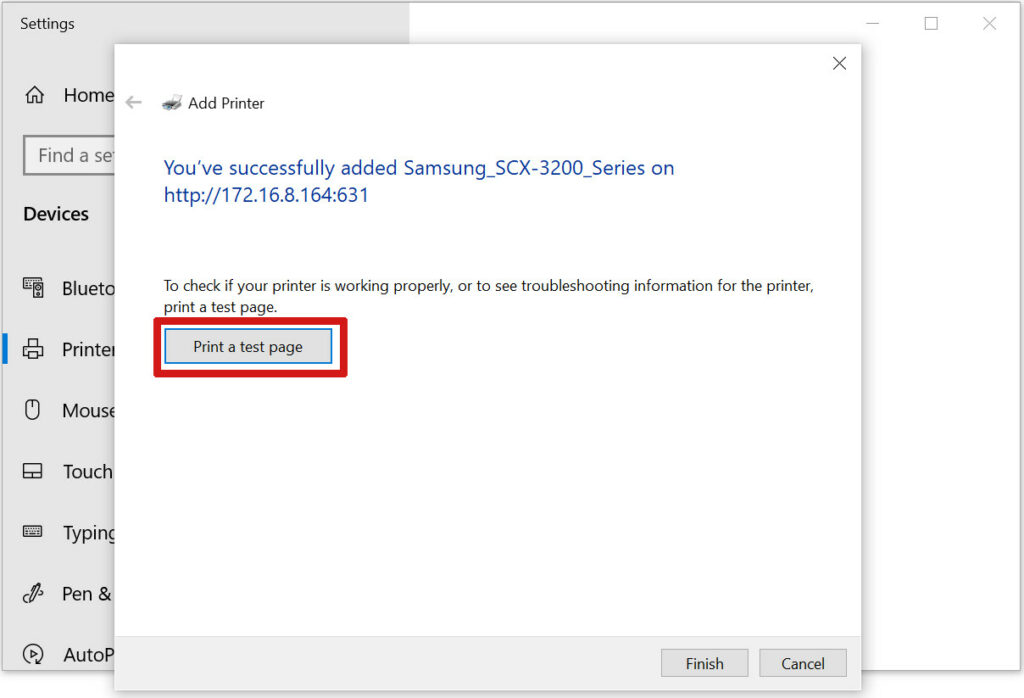 Observe how it comes out. Looks good!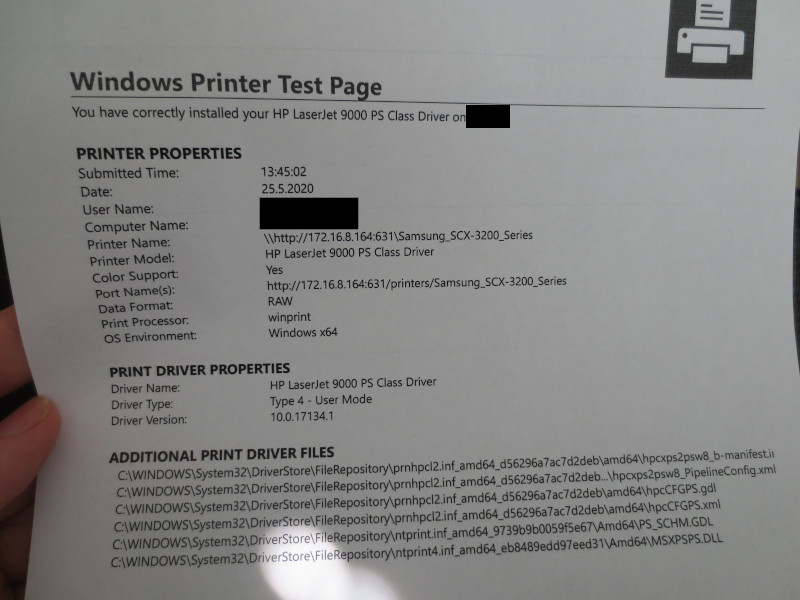 Next you can close the wizard: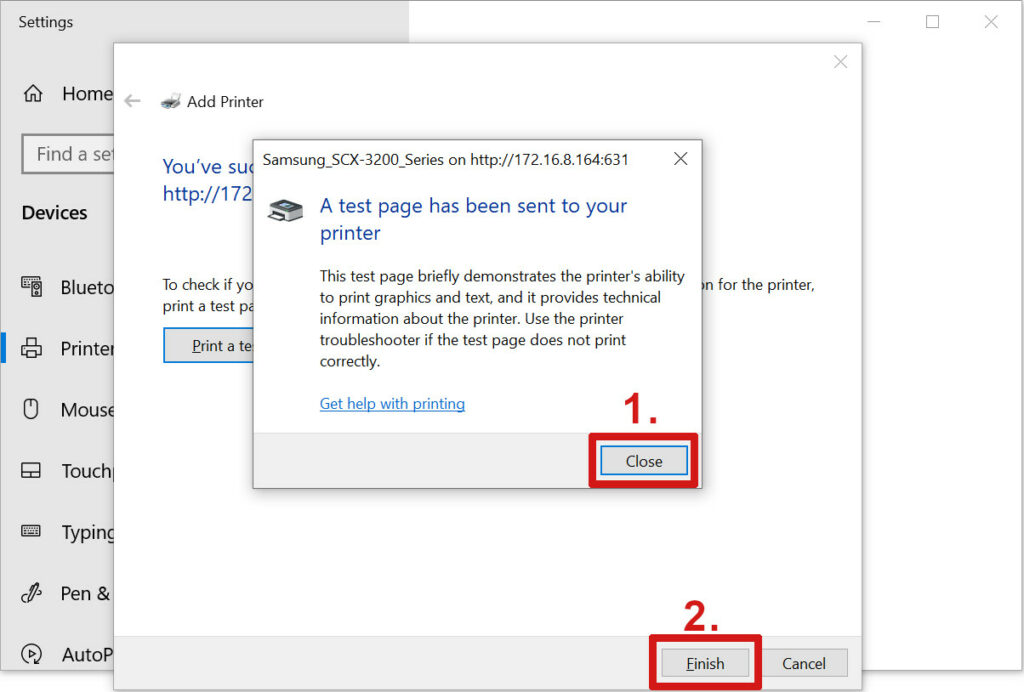 Observe also the printer listed with other printers: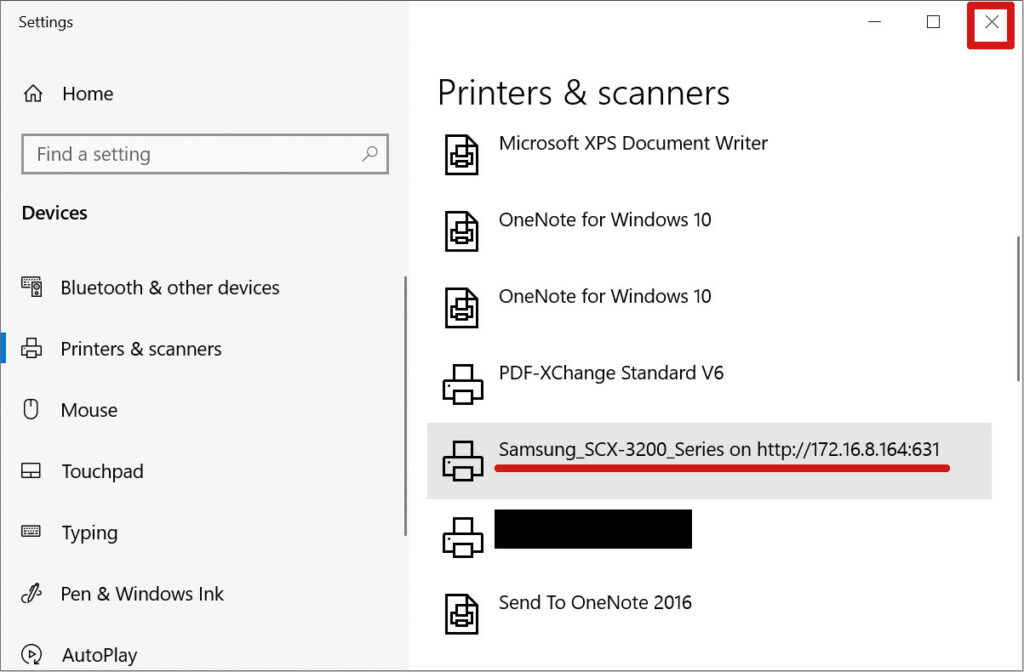 Finally close the settings and you are done. Not so difficult, eh?